How To Increase Revenue Per Client by 3x While Leaving Clients Happier Than Ever
⬇️ "Hit Play" and Turn On Sound To Watch The Video
13 HOURS of HIGH-QUALITY Video Recordings that expand on the theoretical and practical elements of best practice using the MOST EFFECTIVE MANUAL TECHNIQUES along with 4 Manuals loaded with resources and information that you can watch online or download if you prefer
Myofascial Expert Course ($594.00)
Spinal Manipulations Course ($594.00)
Peripheral Manipulations Course ($594.00)
Immediate Treatments Course ($594.00)
Order Today To Receive These 2 Bonuses!
Bonus #1: Lifetime Email Support From Our Manual Therapy Experts To Get Great Results With All Your Clients. ($2.997.00)
Bonus #2: ​Lifetime Email Support From Our Web Marketing Experts To Help You Get More Revenue From Your Practice. ($2.997.00)
Everyday Price: $8.370.00
Your Price Today: $997
Here's What Our Clients Say
At first I was skeptical, it seemed impossible that at such a low price you could have a quality course. However, I decided to take a risk and I must say that I am very happy with my choice. The explanations are very clear and detailed, even the video images are of great help because they allow you to be able to put into practice what has been explained. I find this course a great opportunity!

Marilena Castellano
Days ago I purchased the Myofascial Expert course.

To say that I am enthusiastic is an understatement, the course is well structured, the detailed explanation not only in the various work maneuvers, but also in the theoretical verbal explanation makes even beginners understand body anatomy.

This course shows dedication and love for their work and it shows a lot of study by Dr. Aruffo and Dr. Pasquali. I previously bought many other online courses, but this one surpasses them all, which means that I will not buy any more soon.

In addition, I also praise the availability in interaction that supports any doubt or request, with the utmost kindness.
Congratulations to you Doctor and your Staff.

Thank you!

Gabry Garrone
It is a great pleasure for me to write this opinion to my colleague Marco Aruffo who, in my opinion, has made a firm point about recognizing that the figure of the physiotherapist can deal with joint manipulations and that when he does, he manages to reach very high levels .

In the specific case, then, Marco demonstrates to have advanced in a subject that was considered almost esoteric for our figure, adding new and personally verified elements for its effectiveness.

All this is supported by a physiotherapist with two decades of experience and who already practices joint manipulations along with other methods. To increase my knowledge in this field, I bought the spinal manipulations, peripheral manipulations and immediate treatments courses and I am more than satisfied!

I must also congratulate myself for having taken this path and the disclosure method that is comfortable and efficient.

Special applause goes to his staff who, in addition to efficiency, made kindness their modus operandi, and today we all know how rare it is to find both qualities in human activities.

Giuseppe Sapio Fisioterapeuta
A video course very well structured and made with excellent and exhaustive shots: the techniques are explained and illustrated in a simple, clear and complete manner. The usefulness of Marco is absolutely appreciative, so that the execution of each manipulation is more clear, well explained and very understandable. The work is complemented with two manuals rich in paper, full of images, where both the theoretical and practical part are well illustrated, in a synthetic, accurate and complete.

I feel I recommend this work to colleagues "with experience" and more to those who simply want to approach manual medicine and are particularly concerned with manipulations.

Andrea Bassani Fisioterapeuta - andrea@bassani.bz
I finally found the video course that I always dreamed of since I was a student. The manipulation techniques explained with extreme simplicity make this course a useful tool for all physiotherapists.

Marco Musorrofiti Fisioterapeuta - marcomusorrofiti@gmail.com
I bought Marco Aruffo's course: great!
Marco did an excellent job. It has great maneuverability and has managed to make a complex question as complex as vertebral and joint manipulations. In the videos there are classic techniques reviewed by himself.
I recommend it to all colleagues!

Daniele Vai Fisioterapeuta - danvai1969@libero.it
The simplicity with which Marco can explain and show the techniques, together with the excellent quality of the videos and frames, is enough to make this collection a true training course that has nothing to envy in most events organized all the days in Italy.

Undoubtedly a valid tool for those who already have experience in manual medicine, and for those who for the first time approach this beautiful world.

Filippo Andreani Fisioterapeuta - dottandreani@gmail.com
I have been working in manual therapy for many years and have attended several courses in this field and I must say that these 2 videos-courses are really a unique and very well structured product. It is very useful for those who like to review the techniques and for those who want to begin to know this important field of Hand Therapy. But not only, the manuals are very complete and well structured, starting from the principles, going through instructions and contraindications, to reach the real techniques. The video clip with explanation of the techniques is very "user-friendly", it seems that you will hear a friend talking to you who advises you and guides you better. Congratulations to you colleague Marco Aruffo for your beautiful and excellent work! Absolutely!

Luigi Pianese Osteópata y Fisioterapeuta - luigi.pianese@tiscali.it
This is a work, in my opinion, indispensable for those who approach the profession and for those who, despite the experience already acquired, will appreciate the enormous amount of stimuli that comes from the analysis of this work.

Marco Ferrara Fisioterapeuta - marcoferrarauno@virgilio.it
The video of the course is very interesting and well done. The techniques are simple and are explained exhaustively. The recording is done professionally with appropriate and useful educational frameworks. Very good for Marco that made me enter the game in a very discussed and debated field. The course is available for specialists in the field and is a didactic material for a practical theoretical course on manipulations.

Christianpasquale Visciano Osteópata - Fisioterapeuta y docente Universidad de Chieti - visciano77@gmail.com
 Myofascial Expert Course Preview (122 Techniques)
Spinal Manipulation Course Preview
Peripheral Manipulation Course Preview
Immediate Treatments Course Preview
Here's What Our Clients Say
A few days ago I bought the Myofascial Expert course. I find the course excellent in both practical and theoretical explanations and also in the palpatory anatomy section. I have already purchased several courses from Callidae Manus and every time I discover an immense sea of skills.

Giovanni Garavello
Basically Callidae Manus has become my point of reference. Lately I got a degree in Physiotherapy and you know that at the beginning you have very little experience, especially at a practical level. At first I was not sure of the price, but the purchase of the Myofascial Expert course turned out to be a bargain. Fundamental to refresh the memory on Palpatory Anatomy, on how to do joint mobilizations and on the correct positioning of the operator and the patient. All hypothetical questions you may have are answered, clearing up any form of misunderstanding. The explanations are clear and simple and the ability to review the videos whenever you want allows you to immediately experience what you see. What to say, 10/10!

Luana Di Benedetto
I have no words! Both in the video course and in the manual I found seriousness, professionalism, competence, commitment and passion. The gift of teaching, therefore of communication, is also excellent. Congratulations and thanks, I'm satisfied!

Maurizio D'Achille
Excellent course, structured in detail, joint mobilization and myofascial treatments explained very well!! I immediately had access to the videos with final certificate. It is a complete and very informative course, also important for those who need to simplify a topic so complex that the authors have made it simple. For me, as a massage therapist, it was a really nice purchase! Thank you!

Anna Camerada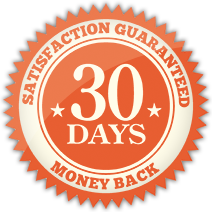 Satisfaction Guaranteed
The program is 100% guaranteed to make a difference in your practice or your money back. A simple, honest promise and a testament to our belief in what we are offering.