How To Increase Revenue Per Client by 3x While Leaving Clients Happier Than Ever
⬇️ "Hit Play" and Turn On Sound To Watch The Video
13 HOURS of HIGH-QUALITY Video Recordings that expand on the theoretical and practical elements of best practice using the MOST EFFECTIVE MANUAL TECHNIQUES along with 4 Manuals loaded with resources and information that you can watch online or download if you prefer
Myofascial Expert Course ($594.00)
Spinal Manipulations Course ($594.00)
Peripheral Manipulations Course ($594.00)
Immediate Treatments Course ($594.00)
Order Today To Receive These 2 Bonuses!
Bonus #1: Lifetime Email Support From Our Manual Therapy Experts To Get Great Results With All Your Clients. ($2.997.00)
Bonus #2: ​Lifetime Email Support From Our Web Marketing Experts To Help You Get More Revenue From Your Practice. ($2.997.00)
Everyday Price: $8.370.00
Your Price Today: $997
Here's What Our Clients Say
At first I was skeptical, it seemed impossible that at such a low price you could have a quality course. However, I decided to take a risk and I must say that I am very happy with my choice. The explanations are very clear and detailed, even the video images are of great help because they allow you to be able to put into practice what has been explained. I find this course a great opportunity!

Marilena Castellano
Days ago I purchased the Myofascial Expert course.

To say that I am enthusiastic is an understatement, the course is well structured, the detailed explanation not only in the various work maneuvers, but also in the theoretical verbal explanation makes even beginners understand body anatomy.

This course shows dedication and love for their work and it shows a lot of study by Dr. Aruffo and Dr. Pasquali. I previously bought many other online courses, but this one surpasses them all, which means that I will not buy any more soon.

In addition, I also praise the availability in interaction that supports any doubt or request, with the utmost kindness.
Congratulations to you Doctor and your Staff.

Thank you!

Gabry Garrone
 Myofascial Expert Course Preview (122 Techniques)
Spinal Manipulation Course Preview
Peripheral Manipulation Course Preview
Immediate Treatments Course Preview
Here's What Our Clients Say
A few days ago I bought the Myofascial Expert course. I find the course excellent in both practical and theoretical explanations and also in the palpatory anatomy section. I have already purchased several courses from Callidae Manus and every time I discover an immense sea of skills.

Giovanni Garavello
Basically Callidae Manus has become my point of reference. Lately I got a degree in Physiotherapy and you know that at the beginning you have very little experience, especially at a practical level. At first I was not sure of the price, but the purchase of the Myofascial Expert course turned out to be a bargain. Fundamental to refresh the memory on Palpatory Anatomy, on how to do joint mobilizations and on the correct positioning of the operator and the patient. All hypothetical questions you may have are answered, clearing up any form of misunderstanding. The explanations are clear and simple and the ability to review the videos whenever you want allows you to immediately experience what you see. What to say, 10/10!

Luana Di Benedetto
I have no words! Both in the video course and in the manual I found seriousness, professionalism, competence, commitment and passion. The gift of teaching, therefore of communication, is also excellent. Congratulations and thanks, I'm satisfied!

Maurizio D'Achille
Excellent course, structured in detail, joint mobilization and myofascial treatments explained very well!! I immediately had access to the videos with final certificate. It is a complete and very informative course, also important for those who need to simplify a topic so complex that the authors have made it simple. For me, as a massage therapist, it was a really nice purchase! Thank you!

Anna Camerada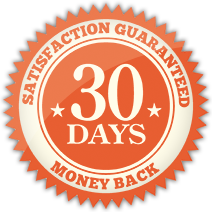 Satisfaction Guaranteed
The program is 100% guaranteed to make a difference in your practice or your money back. A simple, honest promise and a testament to our belief in what we are offering.